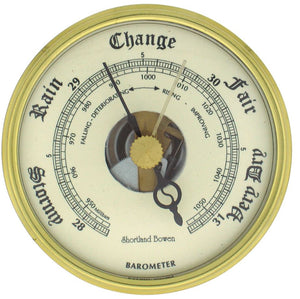 Learn to fish soft plastics- Planning your next trip- Barometric Pressure
Skulldrag Trip Planning 101- Barometric Pressure
So a lot goes into planning your trips out on the water and if you are anything like the rest of us, your time is relatively constrained by family or work commitments. So you really want to maximise your time out on the water and by picking a day that is going to give you the greatest bang for buck right?
So lets look at a fairly routinely overlooked element of a lot of fishing trips and that is barometric pressure. 
So what is it and why should you care?
Well think of the barometer as just the pressure of the air all around us, now this will fluctuate daily, with temperature and more importantly with the weather patterns. Ever wondered what those squiggly lines are on the weather chart on the news, well they are isobars and these are just really lines of pressure on the map.
Low pressure in Australia generally means more unstable weather conditions and this means it sometimes is harder to get out there and fish. Higher pressure generally means, more stable conditions and better weather conditions.
it just so happens that this barometric pressure tends to affect fish behaviour and drives their feeding patterns also. Many fish around Australia have a float bag (the white thingy in their gut section near their spine) and this helps the fish maintain buoyancy in the water. Guess what?, the barometric pressure effects this buoyancy and the fish behaviour.
The school of thought is that when the barometric pressure is low, the fixed pressure in the float bag of the fish will expand against the lower air pressure (and consequently lower sea pressure) and this expansion of the float bag puts pressure on the fish's stomach and makes them feel fuller, makes sense right!
When the pressure is high, the reverse happens and you end up with hungry fish and the need to eat, which means they are less cautious and ready to pounce on your lures. The best bit is, this is generally when the weather is also good.
So pay some attention to this the next time you go out and see if this makes a difference. You do not need a fancy barometer, there are plenty of Apps out there that can provide it directly on your phone. 
Ah yes, you say. What about fish without float bags like pelagics? Well ever heard the saying, 'find the bait, find the fish', well many fish are driven by the behaviour of the species they hunt and if those species are more active then it stands to reason, so will be your target species. 
Food for thought when considering your next expedition, this will sometimes limit your days on the water when the baro is low (so bank the brownie points), but it will dramatically increase your catch rate when you are out there.
Till next time, have fun, fish responsibly and remember take only what you need and post the rest to social media.
@skulldragindustries
See more information at www.skulldragindustries.com.au or Skulldrag FB
Join a FB page dedicated to soft plastics fishing Soft Plastic Anonymous
@Skulldragindustries
---
3 comments